Kids on their phones too much?
Partner on the phone too much?
Less screen time, more family time
The truth is WE are ALL on our PHONES too much, they are absolutely amazing and we use them all the time however its time for a break, it's time to put your #phonesaway.
After hearing my son say 'Daddy, please get off your phone…' one too many times we had our light bulb moment, the phonesaway box, designed to help you enjoy what matters most in life #familytime.
It has helped us educate our kids (and ourselves) about screen time in a positive manner leading us to enjoy more family fun time,
By putting our #phonesaway it has brought us all closer together and helped us to create more special memories
Phonesaway can hold up to 4 phones, fits large plus size phones and has a hole to allow you to charge your phone whilst its in the box.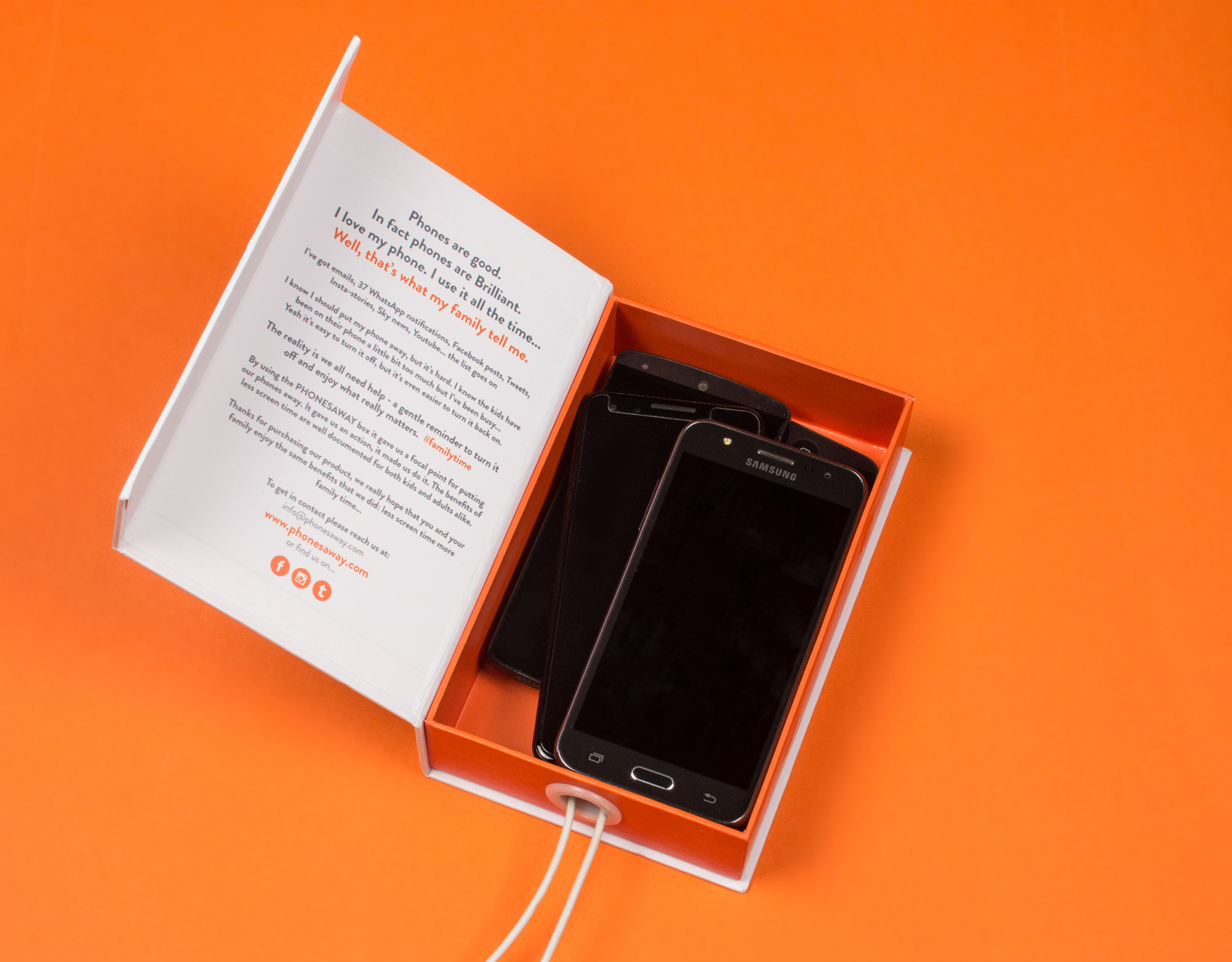 Fits large plus size phones
90% of kids say their parents are on their phone too much
90% of adults say kids are on their phones too much
If you want to reduce your screen time or help educate your kids about screen time then click here to buy now.